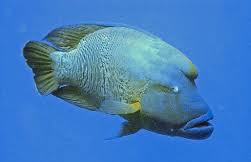 Bono the giant wrasse, an important member of...Hercules'band!
AQUANAT TV'S INITIAL FORMAT AND CONTENT
WINDOW ON THE OCEAN (5 hours)

In the beginning, the live part of the programme will only be available on IPTV (cable and satellite operatots will propose Natural Aquarium in HD as an alternative). The programme will be broadcast without sound. Subscribers will be able to choose their camera and send comments as tweets.




NATURAL AQUARIUM (7 hours)

Broadcast the HD versions of previous videos. The time difference with Window on the Ocean images depends on the time taken to transport the HD video to the national broadcasting control rooms.




INTERACTIVE AQUARIUM (2 x 6 hours)

The programmes will be divided into 6 one hour modules, each comprising a 10 minutes programme + 50 minutes of uninterrupted video



CONTENT OF 50 MINUTES PROGRAMMES

The images will be enhanced with subtitles and scientific and educational captions and text (for example; fish data and statistics sheets after using the freeze frae app; weather details,...) and also by user comments and questions from AQUANET, the official website of AQUANAT TV.


CONTENT OF HOURLY TEN MINUTES PROGRAMMES

At the beginning of AQUANAT TV, the first 5 hourly ten minutes programmes will be "best of" images taken from the previous 50 minutes programme. As well as the best images of the day and the presentation of "the fish of the day", the 6th hourly program will focus on the activity and interactivity between the principal sedentary "stars" of the reef, each of which will have been given a nickname. This particular programme will be treated more for entertainment purposes and could contain some fictional elements. The idea is to turn some of fauna into "stars" and make them an integral part of the daily user experience.


Note: In order to help the viewer visualise the whole of the site, a short overview video recorded with exceptional visibility will be shown regularly.




AUDIO AND PUBLICITY

Depending on the chosen commercial strategy, the post-production segments could include advertising inserts or be accompanied by background music. If the advertising option is validated, publicity spots will not be broadcast for more than 5 min/hour.






******