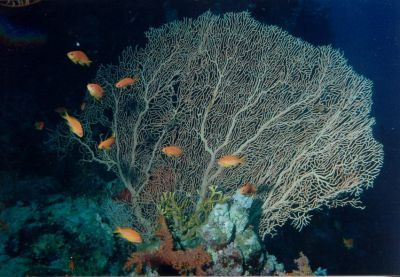 Giant fans of every colours are also part of the decor.
PROPOSAL
Following numerous contacts made with various actors in the French audiovisuel industry, I can confirm that there is a real interest in the project. We now have to organise the financing.

The business plan has been checked technically by various professionals. Following which, and based on my twelve years experience locally as a Manager and Diver, I am personally prepared to be responsible for the Kenyan part of the project, creating the necessary legal structure, recruiting staff and managing the project locally. We now need to create the Head Office for AQUANAT TV, incorporating the necessary accounting, finance, post-production, marketing and sales activities.


Once the start-up period has been completed (a few months) we could initially launch AQUANAT TV on the French market, the largest in the world in terms of IPTV which provides the technology to broadcast live at a low cost. Logically, the channel should be launched in the Chinese and North-American markets soon aftrewards.


As soon the company's financial position is strong enough, the necessary investments should be made to allow AQUANAT TV to broadcast in HD via satellite, which will make it possible to propose the programmes to many other countries.

In conclusion, and putting aside the undeniable financial potential of the project, it is obvious that the many positive values conveyed by AQUANAT TV will have beneficial effects in terms of image and public relations for the producer or the company who will take charge of the project.



Now it is up to you to decide whether or not you want to participate in this beautiful adventure, and to finally give the sea the place it deserves on our screens.






******