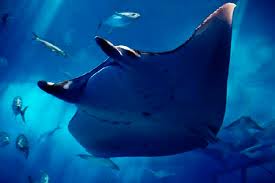 Another giant pilgrim enjoying the place
THE BEST EDEN
The project's success depends mainly on the exceptional qualities of the chosen Kenyan underwater site. In fact, success can only be guaranteed if we produce spectacular images all the time in a continuously
changing environment
. To get such results with
cameras filming only fixed shots
requires a large concentration of fish, of all sizes, colours and species, in a restricted space and sufficiently isolated to avoid temporary migrations.
If other sites exist in the world which can meet these basic conditions,probably none of them can cumulate all the advantages offered by the Eden north of Mombasa, namely:
· Very varied and coloured fauna, of all sizes, where the open ocean pelagics (sharks, whales sharks, manta and eagle rays, dolphins, swordfish, wahoos, king fish,..) constitute the surprise elements regularly visiting the sedentary fish (all sort of groupers weighing up to 300 kg, napoleons, barracudas, turtles, moray eels, reef sharks,...)
· Because it's not a very large site it favours concentrations of fish. You could describe the place as being like a densely populated roundabout with lots of passing traffic.
· The shore is sufficiently close that camera cables can be run and connected to an existing infrastructure, in the instance a luxury hotel.
· Equatorial sunshine guaranteed by the direction of the trade winds.
·Currents constantly changing the conditions and the behaviour of the fish.

· There are never any storms.

· No scuba divers ( the site is a long way from local diving clubs, difficult to find and too technical for most divers)

· No fishing apart of for the odd pirogues using simple fishing lines.

· The site is located outside the local marine reserve, which helps with administratice procedures.

· Anchors, which could damage the cables, are not allowed as the surface is never calm enough.

· A large commercial port, international airport and major industrial zone are only 30 km away.

· Time zone compatible with Europe, enabling programmes to be broadcast live during the day.

· Local workers are qualified and cheap.




Note: Having dived on the site about fifty times, I can confirm that the spectacle is permanent and varies considerably depending on the conditions (tide, currents,...) which means the visitors are never bored.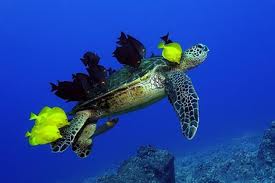 Tara the green turtle begins her morning toilette
******